Sun King® Pro 2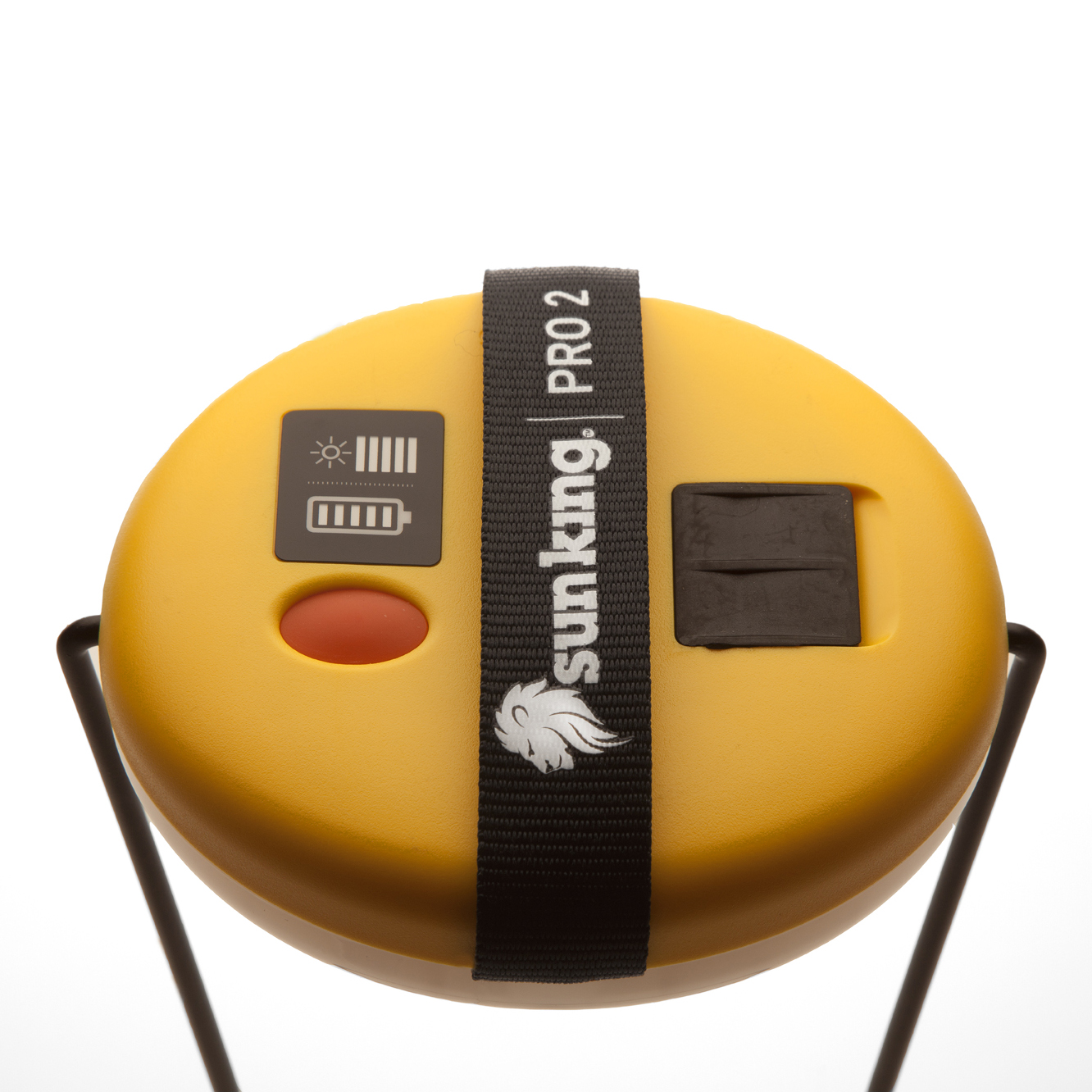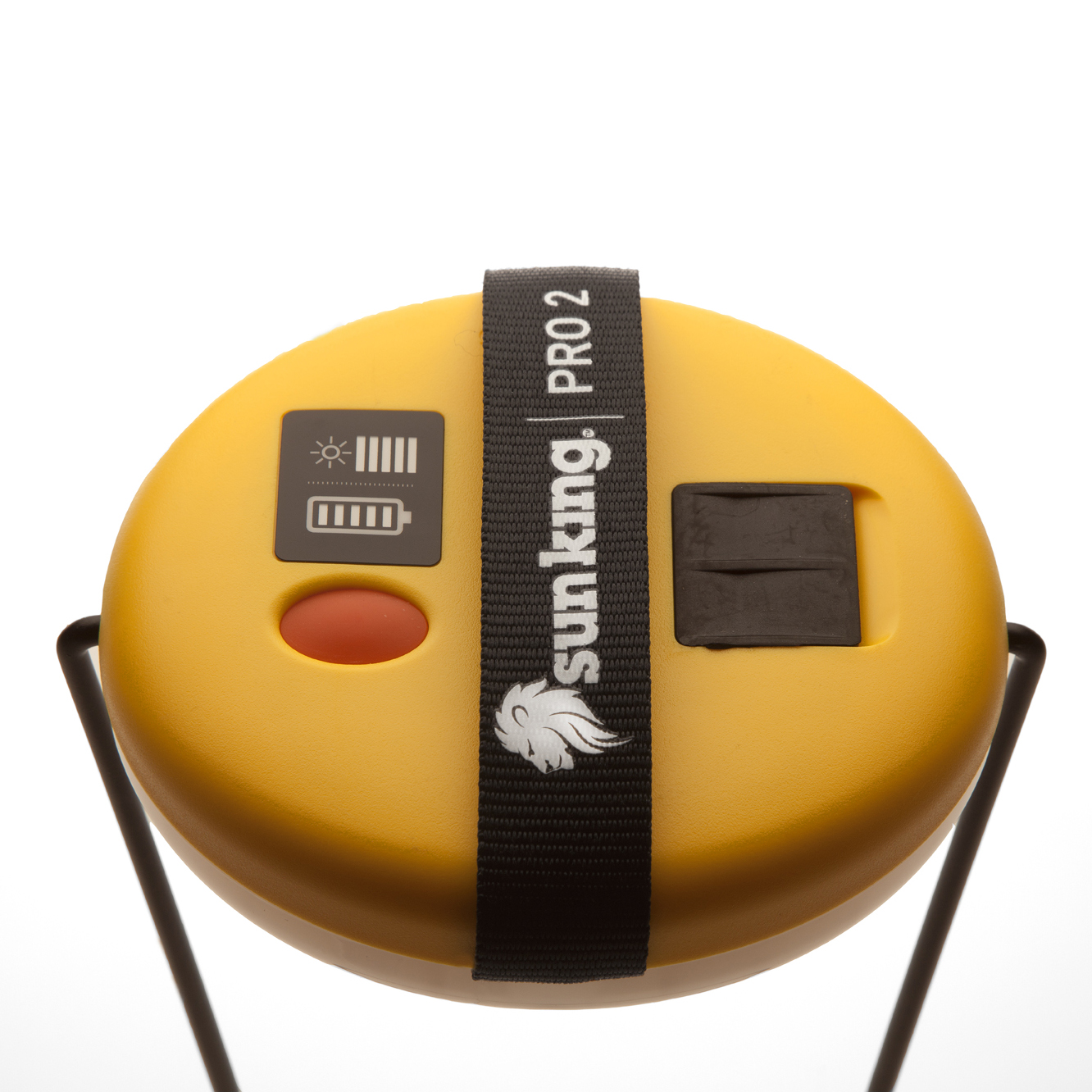 Product Description
The Sun King™ Pro 2 light is the industry's gold standard in affordable solar-powered lanterns with dual mobile-phone charging capability. The SunKing Pro 2 provides light that is fifteen times brighter than kerosene and up to 36 hours of low light or 6 hours of bright light from one day's charge in the sun. Eliminates the need for expensive kerosene and the carcinogenic fumes that accompany it.
Additional Information
Dual USB charging ports for charging 2 mobile devices at a time (phone adapters included).
3 power settings offer 6 to 36 hours of light run time after one sunny day of solar charging.
Battery management technology automatically switches to low power when battery is running low, yielding 5 hours of additional light.
One-year warranty.
Day or night phone charging availability.
Compatible with virtually all mobile phones; equipped with a universal, 5-volt nominal power output port and six phone adapters.
Flexible mount: adjustable lantern stand, hand-carry strap or ceiling mount options.
Water-sealed, nearly unbreakable polycarbonate shell with dust cover-protected charging ports.
Industrial-grade, aluminum-framed solar panel and durable steel stand set the gold standard for product lifetime.
Charge indicator displays charging effectiveness on a scale 1-5 to help optimize panel placement.
When lamp is on, LED battery meter displays battery power remaining.
Five year battery life; uses 3.3V, 3000mAh Lithium Ferro-Phosphate (LFP) battery.